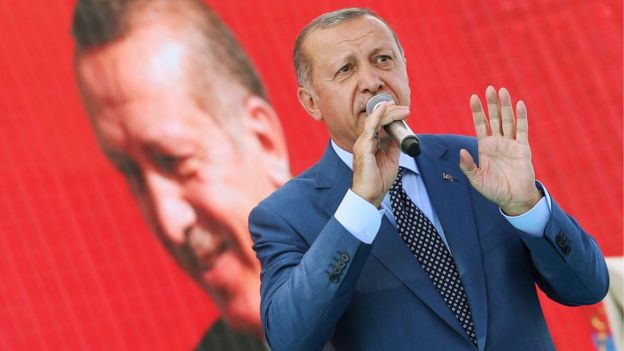 BBC: Turkey raises interest rates to 24% in new bid to boost lira
Article published: Sep 13, 2018
IB Economics syllabus: Macroeconomics, International economics (monetary policy, exchange rates)
While President Erdogan described himself as an "enemy of interest rates", finally the Central Bank of Turkey has made the move to significantly increase the interst rates in order to stabilize the lira and set the economy on the road for recovery. As a result, the Turkish currency has appreciated substantially.
Source of image: Getty images
Do you need a little boost with IB Economics?
Get help from an examiner: check out private lessons.
Looking for more articles?