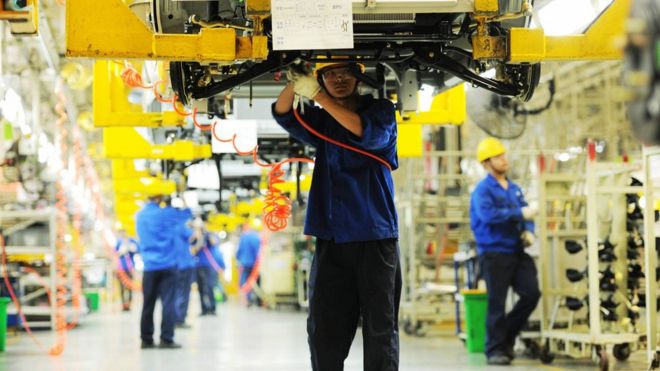 BBC: Chinese manufacturing continues to contract in September
Article published: Oct 1, 2015 – out of date: no longer suitable for your IB Economics commentary
IB Economics syllabus: Macroeconomics (AD/AS, economic growth)
While the whole world is panicking about the decreasing economic growth of China, the fact that the manufacturing industry has shrank for the 2nd consecutive month is no good news.
Do you need a little boost with IB Economics?
Looking for more articles?
Source of image: AFP
Will you pass the exams?
Fill out the below quiz, and check out how much you know of IB Economics.